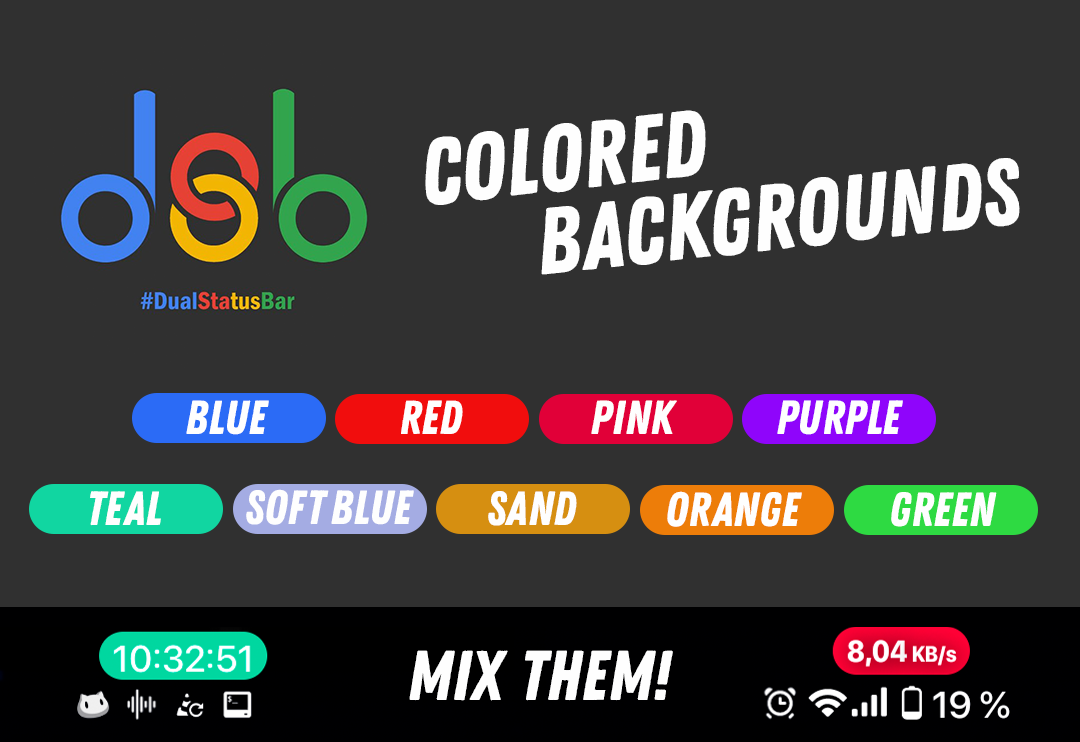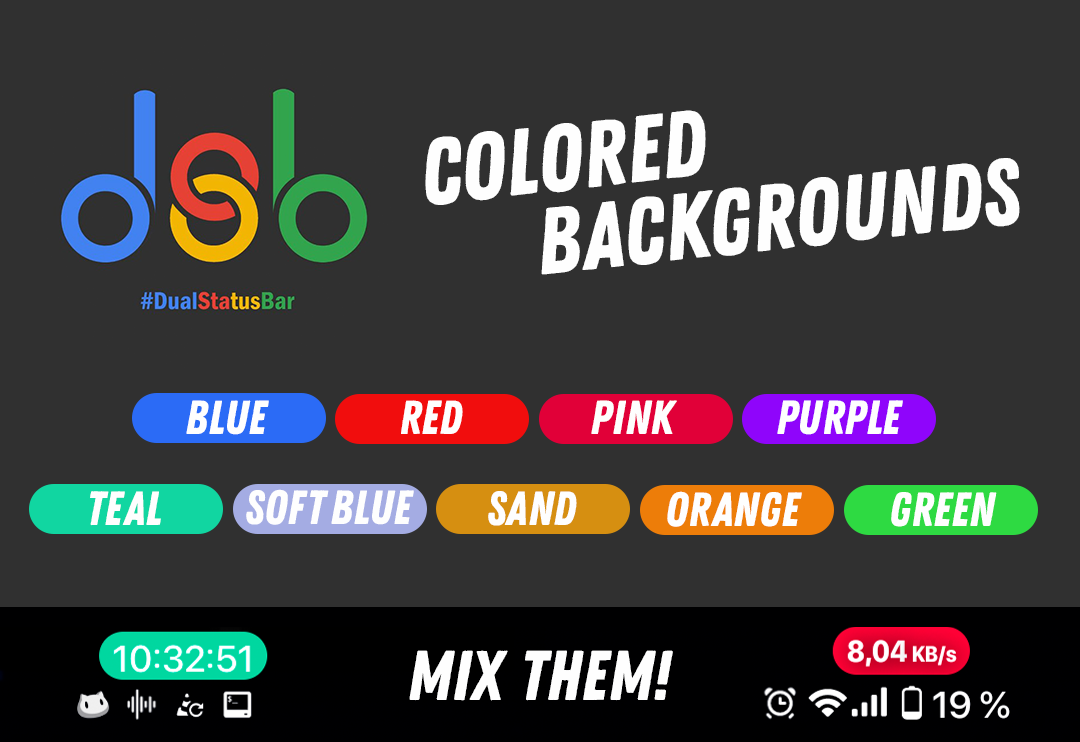 Dual status bar magisk Module
Download , flash in magisk and reboot
Install any terminal and type su ,press enter and type dsb.
Add colors or change styles.
Customize however you want
Note: DSB module is mandatory to use addons.
If your device is missing you can request to add your device in support group on telegram @dualstatusbar
Screenshots
Some Helpful Screenshots
NOTE : All the colors shown are applied using Addons, colors are optional to apply and not compulsory.
You can apply single color, gradient, border color etc.
Cick on the image for more Information and context.
All
Clock
CustomText
Advance